Sourcing your cylinders from a domestic manufacturer can help you avoid problems related to the current global supply chain issues impacting many industries. By building reliable pneumatic cylinders in-house, Allenair has positioned themselves to be a one-stop-shop for the highest quality in product and system solutions for your company. Your reputation is represented by your products. We build components and systems that are reliable and built to last because we understand how important high-quality products are to you and your customers.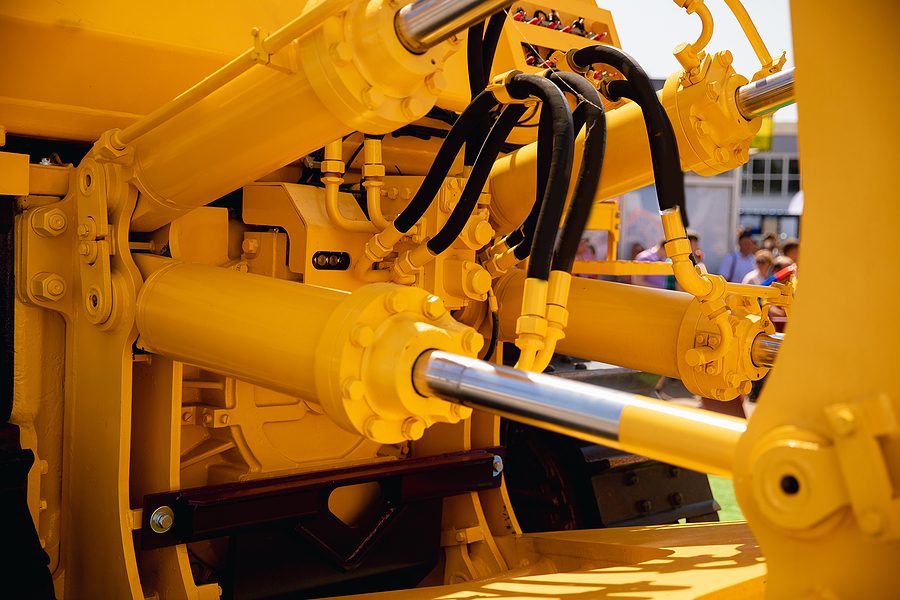 Cylinder Overview
Allenair has a cylinder for every application. Hydraulic cylinders, air cylinders, standard cylinders, small bore SS cylinders, position feedback cylinders, and many others are all available and built right here in our USA shop. Allenair cylinders can be used in place of many other manufacturer's cylinders. If a custom design or size is needed, we can produce high-quality custom components in-house.
Pneumatic cylinders are used in the automation of machines in the industrial process, so quality is of the utmost importance. The force and motion produced by pneumatic cylinders can be used in mechanisms such as clamping, ejecting, blocking, and lifting. In industrial applications, they are usually used for repetitive pick-up and placement of objects into a machine. Reliability is crucial, both for the life of the machine and the quality of the product being manufactured.
Allenair Cylinder Highlights
One of the best cylinders Allenair produces is the 100% stainless steel line in 7/8" bore to 4" bore with any stroke needed up to 120", as well as threaded construction cylinders in 1 1/8", 1 ½", and 2" bore sizes for high pressure wash-down applications. We are currently working on an all-stainless-steel valve-in-head cylinder. For decades we have made quality our focus, and by building pneumatic cylinders in-house, we have full control over the quality of the build and the raw materials used for the components we produce and distribute.
Cyl-Check
By using the Allenair Cyl-Check along with a pneumatic cylinder, you are able to take out all the chop from the pneumatic cylinder. This results in a smooth precision feed from 600 inches a minute all the way to 1 ½ inches a minute. The optional stop check can stop the unit anywhere down its linear length of stroke. With the optional skip check option, you can bypass the flow control for a rapid rod advance and this will eliminate the need for costly hydraulic systems. Cyl-Check provides a longer life and complete versatility. As with pneumatic cylinders, Allenair's Cyl-Check can be designed with special requirements and can be designed and built to fit any application.
The Benefit of In-House Design and Manufacturing
When pneumatic cylinders are built in-house, they can be specifically designed and built to work together with all other parts and accessories to create a seamless application for any industry or need. Instead of piecing together components, the cylinders will work with the tubing, valves, and pumps necessary for the most reliable and long-lasting pneumatic system. Supply chain issues will become much less of a problem when manufacturing is done in-house.
We've built a legacy on consistently providing high-quality components, products, and system solutions for our customers. From individual components to full system solutions, our experts can custom design products to meet your exact needs. Your reputation is based on the quality you provide. Our reliable products are built to last, and everything we build starts and finishes right here in our shop with state of the art equipment, high-quality raw materials, and an experienced, skilled team. Contact Allenair to learn more about how we can help you build a better product.